Learn more about your own hydrocephalus
Hydrocephalus diary to document well-being, symptoms and activities at different times of the day
Simple overviews of all diary entries
Digital shunt identification with the complete valve history: all shunts, all pressure settings
Data export and possibility to share the overviews with others
Joint further development and improvement through your feedback to our developers
Data protection conformity: Data secured in the best possible way in accordance with DSGVO specifications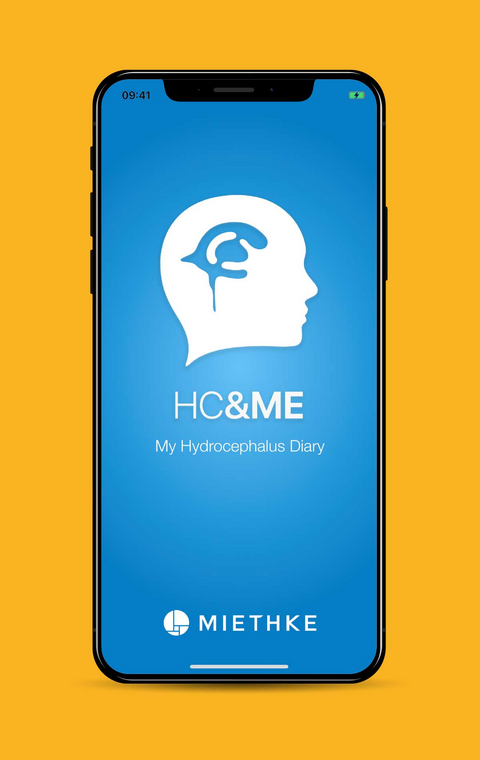 HC&ME - DIARY & RESEARCH PROJECT
BECAUSE: WE JUST DON'T KNOW ENOUGH YET.
However, if one looks at science, there is still a lot to be done: There are no large data analyses that provide a uniform overall picture for the pathophysiology or therapy of HC. In particular, the question of the factors that influence HC patients positively or negatively in everyday life has hardly been investigated.
The research project behind HC&ME offers for the first time the opportunity to study hydrocephalus outside the clinical setting and to share the results with the public. With the anonymous data transfer of patients themselves, we may be able to answer certain questions in a completely new way:
Read more
Which symptoms are associated with which activities of daily life?
In the context of hydrocephalus therapy, which everyday factors influence the quality of life of a group of affected persons?
The data will be evaluated and analysed according to a properly defined study and the findings will finally be published. For a valid and meaningful result, many complete data sets are required: i.e. regularly maintained diary entries including some basic profile data over a sufficiently long period of at least 13,200 users. The success of the research project therefore strongly depends on the willingness to participate and the well-managed diary entries. Due to the very different data protection laws worldwide, only HC&ME users from Europe can currently participate in the research project. We are working on expanding this.
We would be pleased if you would like to support us and agree to the use of your - securely encrypted and anonymous - data. But we also understand very well if you want to use your HC&ME App for private purposes only - in this case of course no data from the HC&ME App will be transferred.
If you want to learn more about this research project behind HC&ME, please send us an email to hcandme @ miethke.com.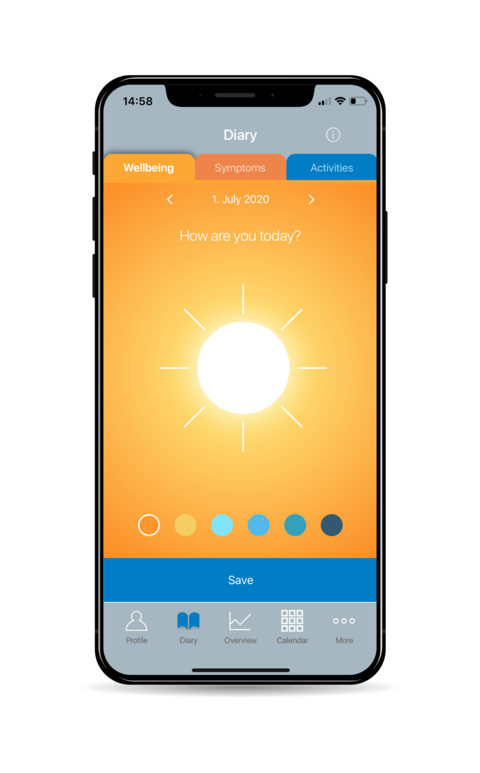 Diary: wellbeing, symptoms & activities
Every day - simple and fast
Wellbeing feels different for each of us. Today the sun shines and tomorrow the clouds are grey - there are not always solid reasons for this. Symptoms can be of varying severity. Activities are carried out by everyone with different intensity. It is YOUR diary. Write it down as you feel it. It's easy with just a few clicks.
How do I feel today in general?
Which symptoms appear when during the day and how strong are they?
What did I actually do during the day?
Overview of all entries
Many entries provide a comprehensive picture
In simple overviews you get an overview of your symptoms and activities in relation to each other. Select any time period that you want to overview: day, week, month. In addition, events such as operations or changes to print settings are also shown here, if you have made such entries in the shunt history.
The overviews help you to get to know yourself and your everyday life with hydrocephalus and shunt better.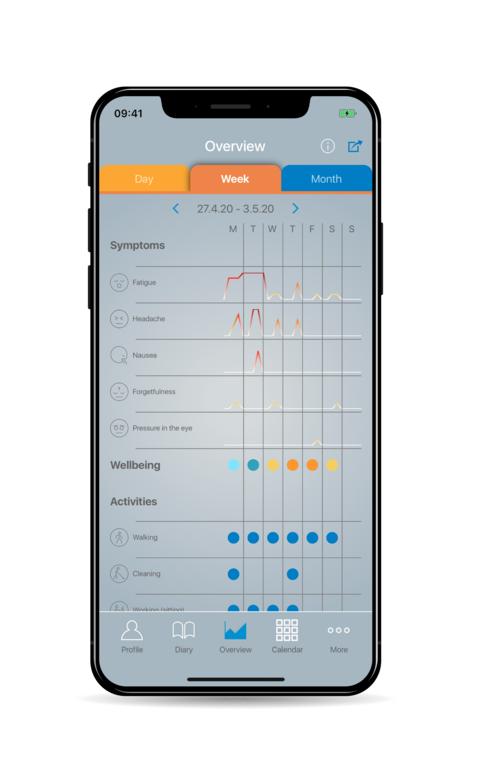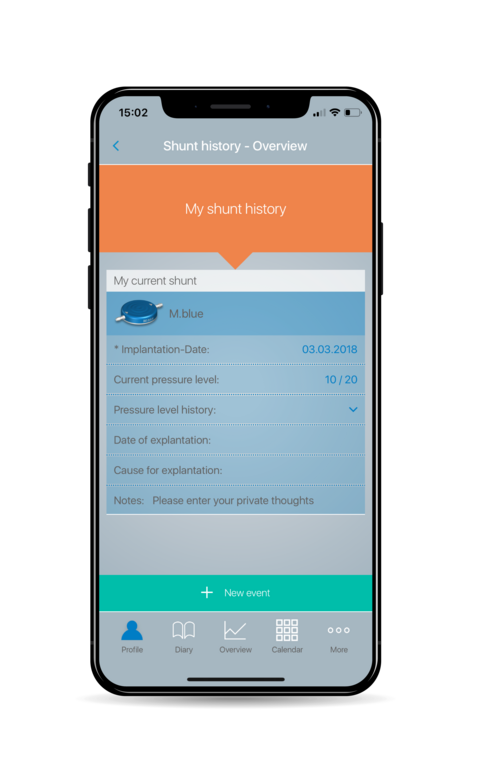 Digital patient pass
All shunts and all print settings at a glance and always with you
If you take good care of your shunt history in the HC&ME app, you will always have your own digital patient pass with you. Everything important can be recorded here and configured again and again:
Valves, temporal valve history, valve pressure stages, pressure stage changes, implantation and explantation date, reasons for surgery, personal notes.
Share data export & overviews
As PDF or CSV file
All entered diary data can be generated as PDF or CSV file at the push of a button and sent by e-mail. However, they then also leave the protected area that is compliant with the DSGVO app. So please decide carefully with whom you really want to share your data.
If you release your data for research, this is simply done by agreement in the profile, not by this export function. Your data will then be automatically and naturally encrypted and anonymized.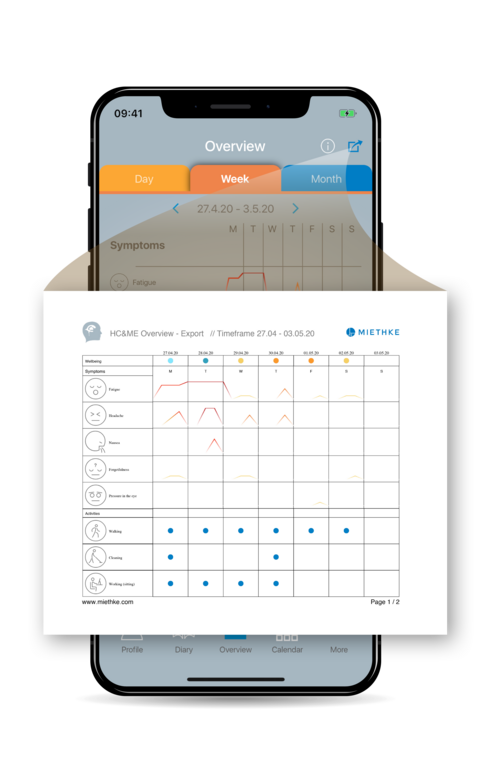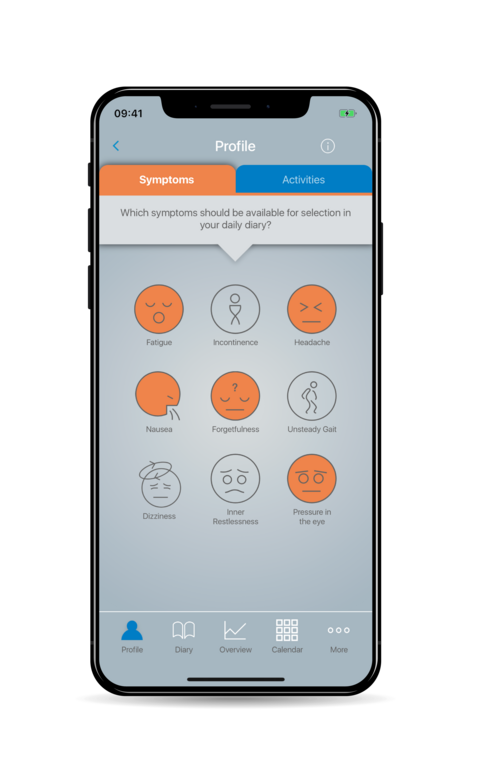 Individualization of the diary
Easily customize symptoms and activities in the profile
Every hydrocephalus is very individual - so are the symptoms and daily activities. Therefore you can easily configure your recurring symptoms and activities in the profile. Only the symptoms and activities set up there will still be displayed in the diary. This makes it easier to maintain an overview when documenting and also in the overview itself.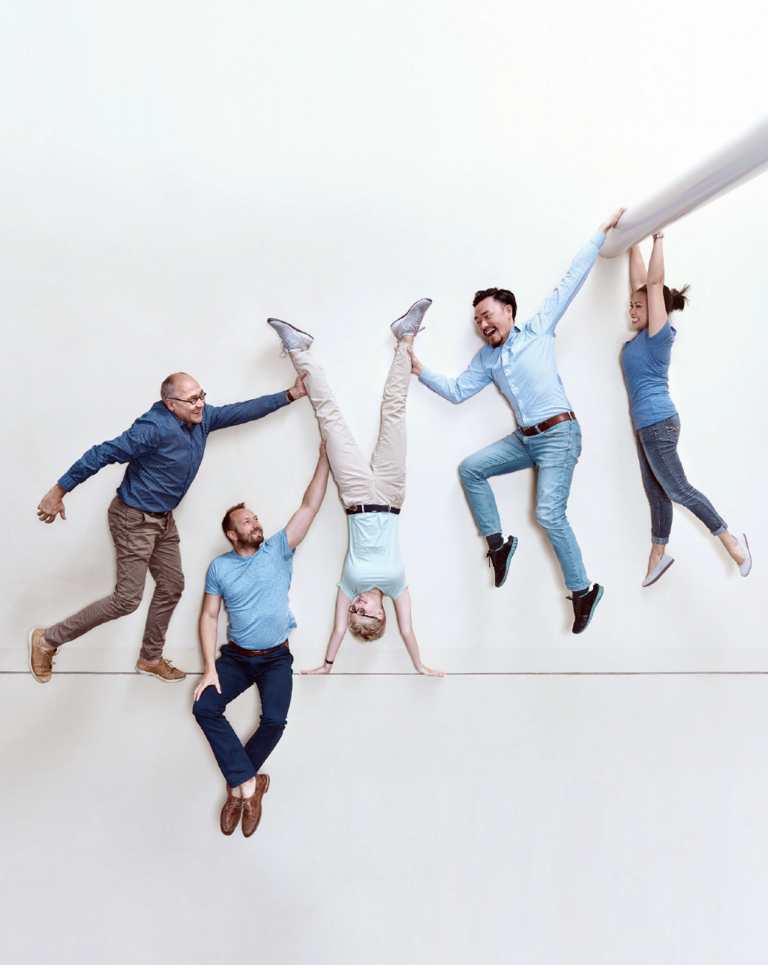 OUR PARTNERSHIP
WITH B. BRAUN
B. Braun and MIETHKE - Together for a better life with hydrocephalus
We have a long and intensive partnership with B. Braun in the field of neurosurgery. We are driven by a common vision: to improve the lives of hydrocephalus patients around the world with innovative solutions.
Our partnership is an exciting combination of B. Braun's nearly 180 years of expertise as one of the world's leading medical device and pharmaceutical companies and our agility as an innovative company and technology leader in gravitation-based shunt technology.
Our strong partner in neurosurgery: