Living and working at MIETHKE
What moves us...
... is above all the fate of our patients. All of us - in one way or another work here to improve the lives of hydrocephalus patients. We are aware of the great responsibility that we bear whilst developing and producing implants for people. This gives our work meaning and creates a certain humility which is important in order not to be careless.
An essential element of this is our togetherness: we meet here at eye level, without pressure and with a constant strive to find solutions. Our leader Christoph Miethke leads us by example. We spend more time with our colleagues than with our own family or friends. Therefore, it is important that this time is rewarding, enjoyable and fun. One thing is clear: innovative ideas and most other things are not predictable. They can only grow in an open environment that is what we appreciate around here so much.
We are always looking for new colleagues and especially those who are willing to support this philosophy with heart and soul. Our company is supported by people and that is why it is so important to take the time to get to know the people who apply to us. It is just as important to give our applicants the chance to get to know us before both parties make the decision to work together. This human component is at least as important to us as professional aptitude. Here you can find our job portal: jobs.miethke.com.
Our colleagues introduce themselves...
Flexible working hours
We support home office and flexible working hours as well as parental and family times.
Personal development
Regardless of age and area of responsibility, we promote individual and personal development through further training.
Sport
Our fitness group - or the volleyball and football groups organised by our employees - offer a sporting balance.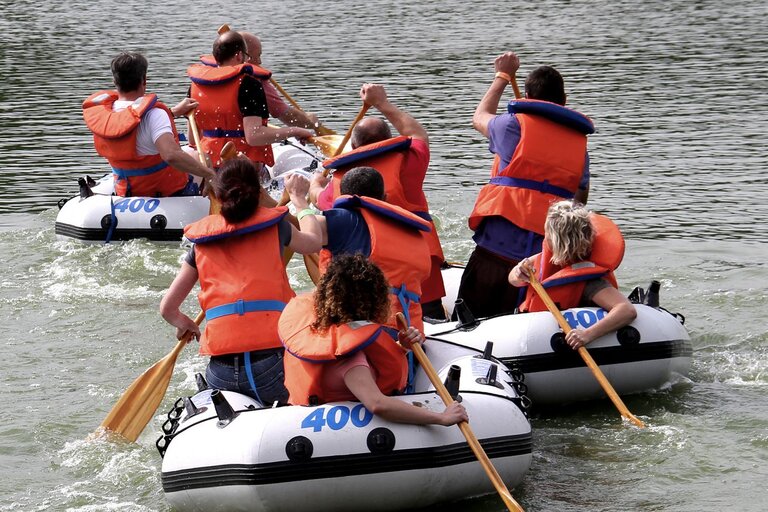 Time out together
Hardly any of us can do without a company outing or Christmas party. It's all about one thing: having fun together!
Feel good areas
Cosy, well-equipped dining areas and really (!) good coffee are a nice occasion for small breaks. Tea and cold drinks are also free. If you need more action during the break, you can play table football or darts. And if you still don't have enough of us after work, you can also use the cafeteria for your private parties.
Ambience
Our working places have their very own charm due to their historical core. It is simply visually beautiful to work here and this is also good for the interpersonal atmosphere. In the middle of Potsdam between the city centre, castles, parks and surrounded by lots of water, the time before and after work can also be very colourful.
LOCATION RED BARRACKS
An insight into our production location