The Burrhole Deflector ensures that the ventricular catheter is deflected at a right angle to the borehole and seals the borehole completely. Furthermore the Burrhole Deflector allows the surgeon to choose the length of catheter to be inserted into the cranium, prior to implantation.
All MIETHKE Burrhole Deflectors are MR compatible, i.e. magnetic resonance (MR) or computer tomography (CT) examinations can be performed without affecting the patient.
The Burrhole Deflector is designed for catheters with an inner diameter of approx. 1.2 mm and an outer diameter of approx. 2.5 mm.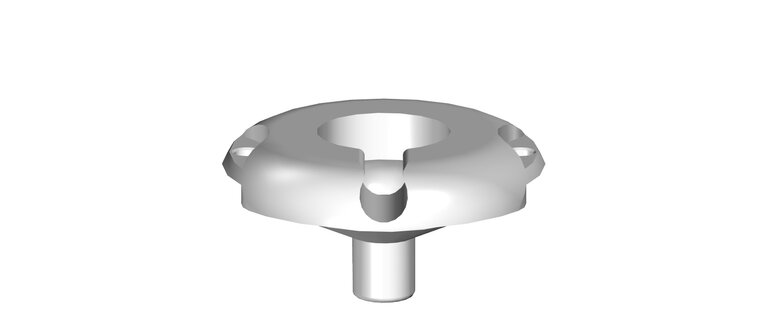 In the standard version for adults, the lower heel has a diameter of 9.5 mm. According to this, the drill hole should have a diameter of 10 mm or larger. Through the two lateral holes, the borehole diverter can be fixed in the tissue with ligatures.

Pediatric Burrhole Deflector
In addition to the standard version, a Pediatric Burrhole Deflector use available. Its dimensions are smaller so as to meet to the physical needs of younger patients.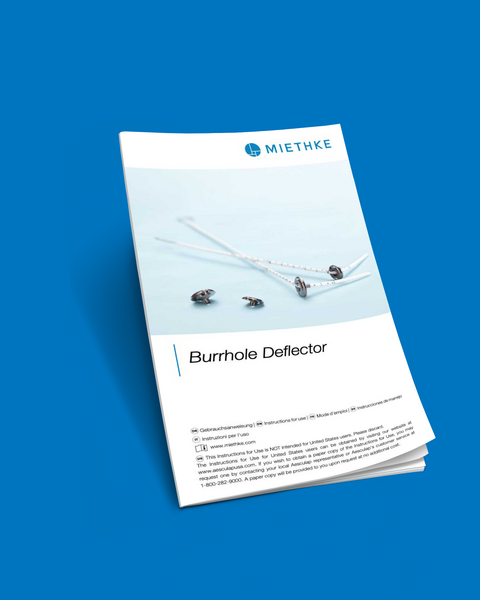 Burrehole Deflector
Product downloads
Current Instructions for use, MRI safety and information for healthcare professionals and healthcare facilities.
Information for patients
DO YOU HAVE ANY QUESTIONS ABOUT THE PRODUCT?
WE ARE THERE FOR YOU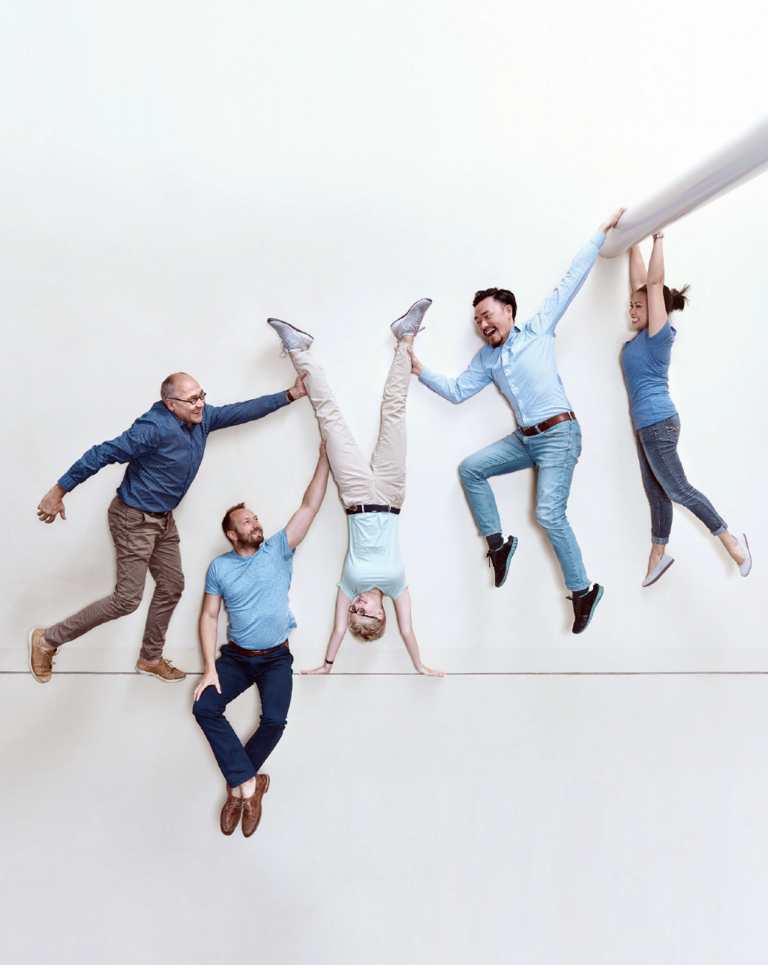 OUR PARTNERSHIP WITH
B. BRAUN
B. Braun and MIETHKE - Together for a better life with hydrocephalus
We have a long and intensive partnership with B. Braun in the field of neurosurgery. We are driven by a common vision: to improve the lives of hydrocephalus patients around the world with innovative solutions.
Our partnership is an exciting combination of B. Braun's nearly 180 years of expertise as one of the world's leading medical device and pharmaceutical companies and our agility as an innovative company and technology leader in gravitation-based shunt technology.
Our strong partner in neurosurgery: