The THOMALE GUIDE APP is an accessorie for the THOMALE GUIDE. It is a tool to assist ventricular catheter placement, which helps to determine and calculate the insertion angle, the catherter length and entry point using a frontal aproach.
To achieve an individual measurement of the coronary insertion angle, a coronary cross-section of the patient, which can be uploaded into the App via a non-personalized picture import. The level of the entry point (burrhole) should
be the starting point for the coronary-cross section.
The App asks for a definition of three spots: the burrhole, the position of the standing supports of the THOMALE GUIDE and the target point of the ventricular catheter's tip. The THOMALE GUIDE APP determines and calculates the insertion angle with this information, which later is used for the adjustment of the THOMALE GUIDE.

Further more, an integrated measurement operation mode allows the measurement of the ventricular catheter's length and the distance from the burrhole to the anatomic middle line. The App stores the determined data in a database and it provides the data for a projected operation.

Available as download in the App Store.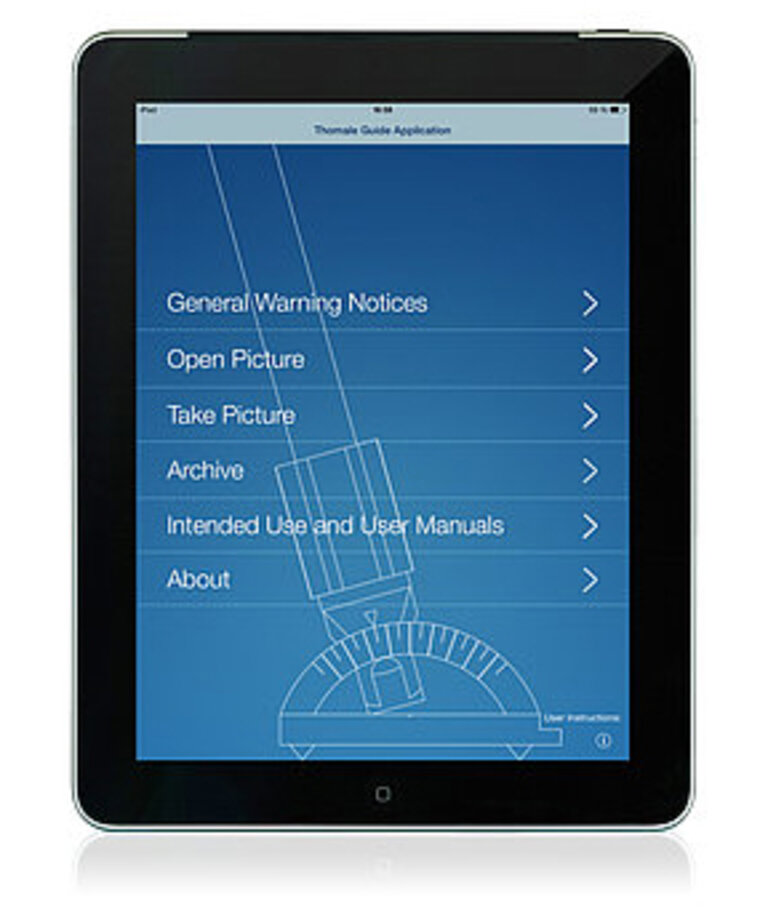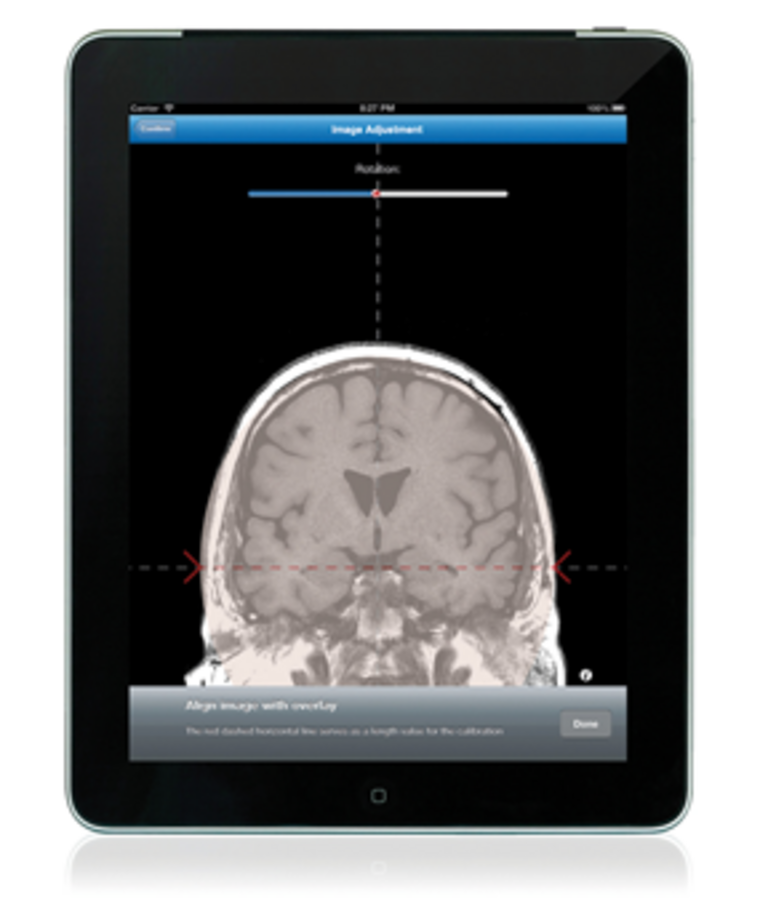 Fitting the layplan into the template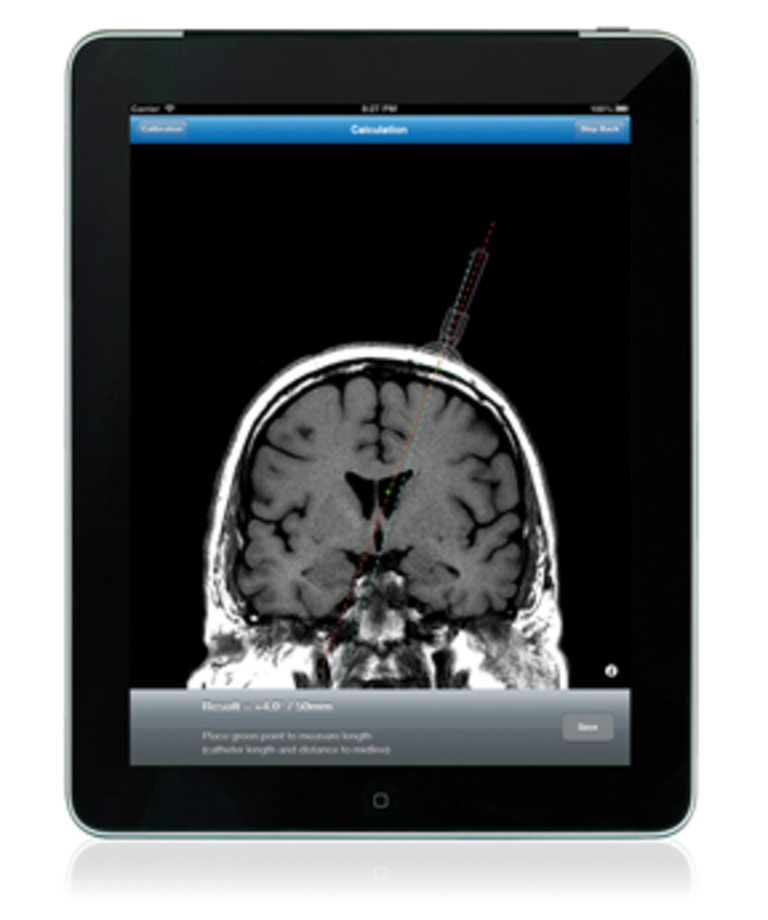 Result display Insertion angle and ventricular catheter length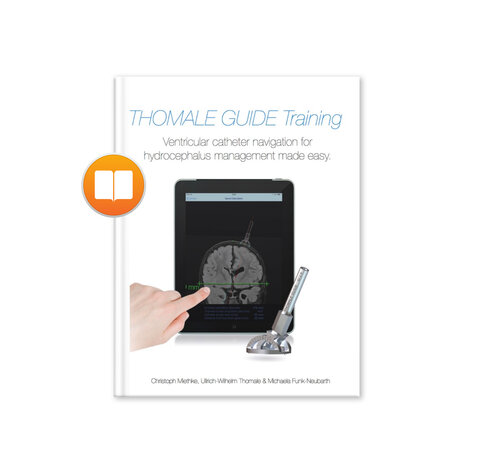 THOMALE GUIDE Training
This training manual, packed with videos and interactive pictures, aims to explain how best to use the THOMALE GUIDE.
DO YOU HAVE ANY QUESTIONS ABOUT THE PRODUCT?
WE ARE THERE FOR YOU.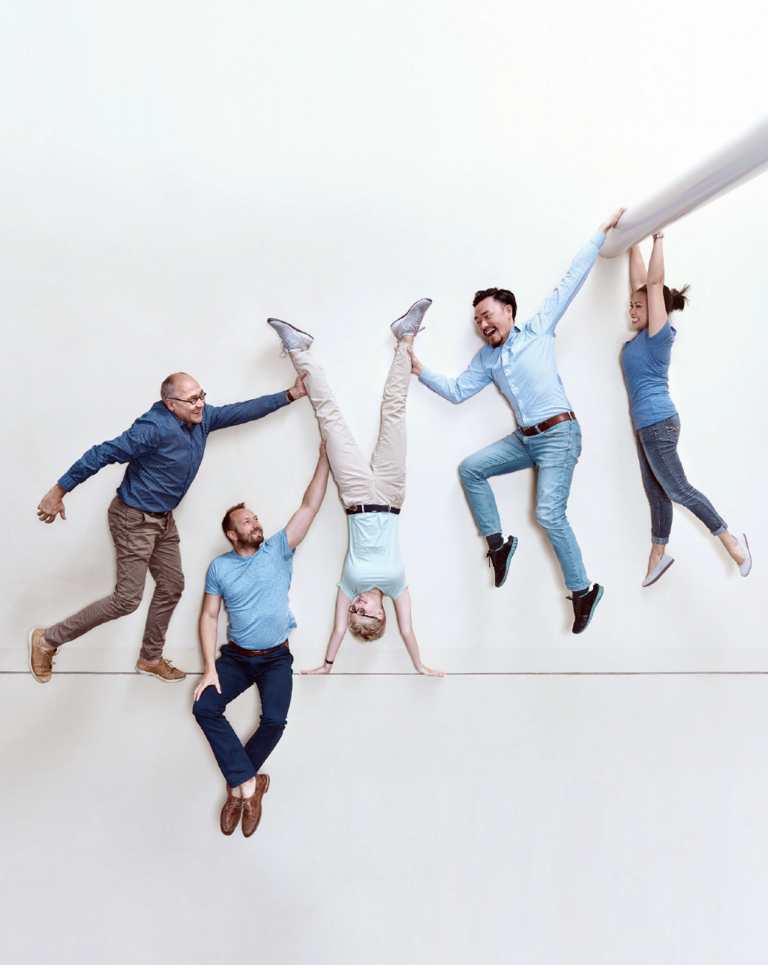 UR PARTNERSHIP
WITH B. BRAUN
B. Braun and MIETHKE - Together for a better life with hydrocephalus
We have a long and intensive partnership with B. Braun in the field of neurosurgery. We are driven by a common vision: to improve the lives of hydrocephalus patients around the world with innovative solutions.
Our partnership is an exciting combination of B. Braun's nearly 180 years of expertise as one of the world's leading medical device and pharmaceutical companies and our agility as an innovative company and technology leader in gravitation-based shunt technology.
Our strong partner in neurosurgery:

www.bbraun.com