APPS MAKE OUR EVERYDAY LIFE EASIER.
Hydrocephalus has many different manifestations and causes. The challenges for those affected are complex and very individual, and treatment is therefore sometimes complicated. With the HC&ME App, affected persons can note their well-being, symptoms, activities and the corresponding times of day, and can easily keep track of the entries in simple overviews. They can document their shunt history and valve adjustments and thus always have their digital shunt ID with them.
And: They can decide whether they want to become part of a research project with their anonymized data to expand the knowledge about hydrocephalus in everyday life.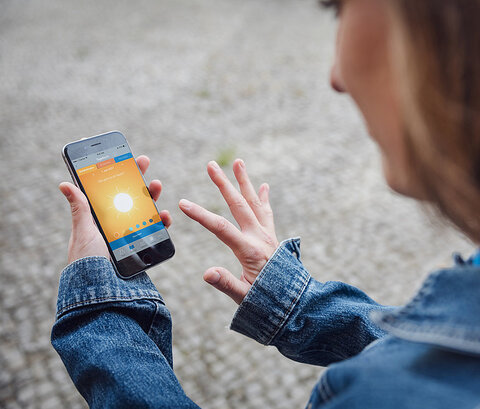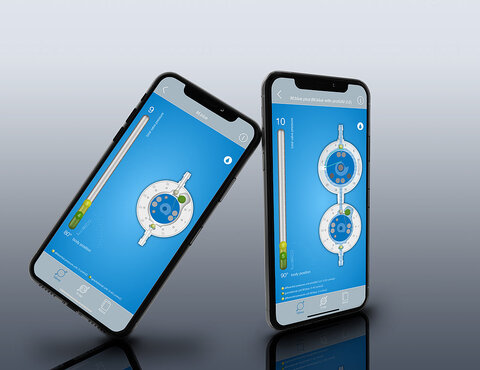 MIETHKE APP
Understanding valves easily

The MIETHKE App shows clearly and quickly understandable how our valves work:
+ Influence of the body position on the opening pressure: The motion sensor of the smartphone simulates the body position of the patient: upright - inclined - lying.
+ Pressure stage recognition in the X-ray image: Every set or preset pressure stage is shown here and can be easily recognized by means of templates.
+ Simulation of adjustability: Valves can be easily adjusted with the finger and thus help to understand what is happening inside the valve.
+ View into the inside of MIETHKE valves: All valves allow a view of their construction and thus the influence of the cerebrospinal fluid flow on the functioning can be shown in an easily understandable way.
+ free for Apple and Android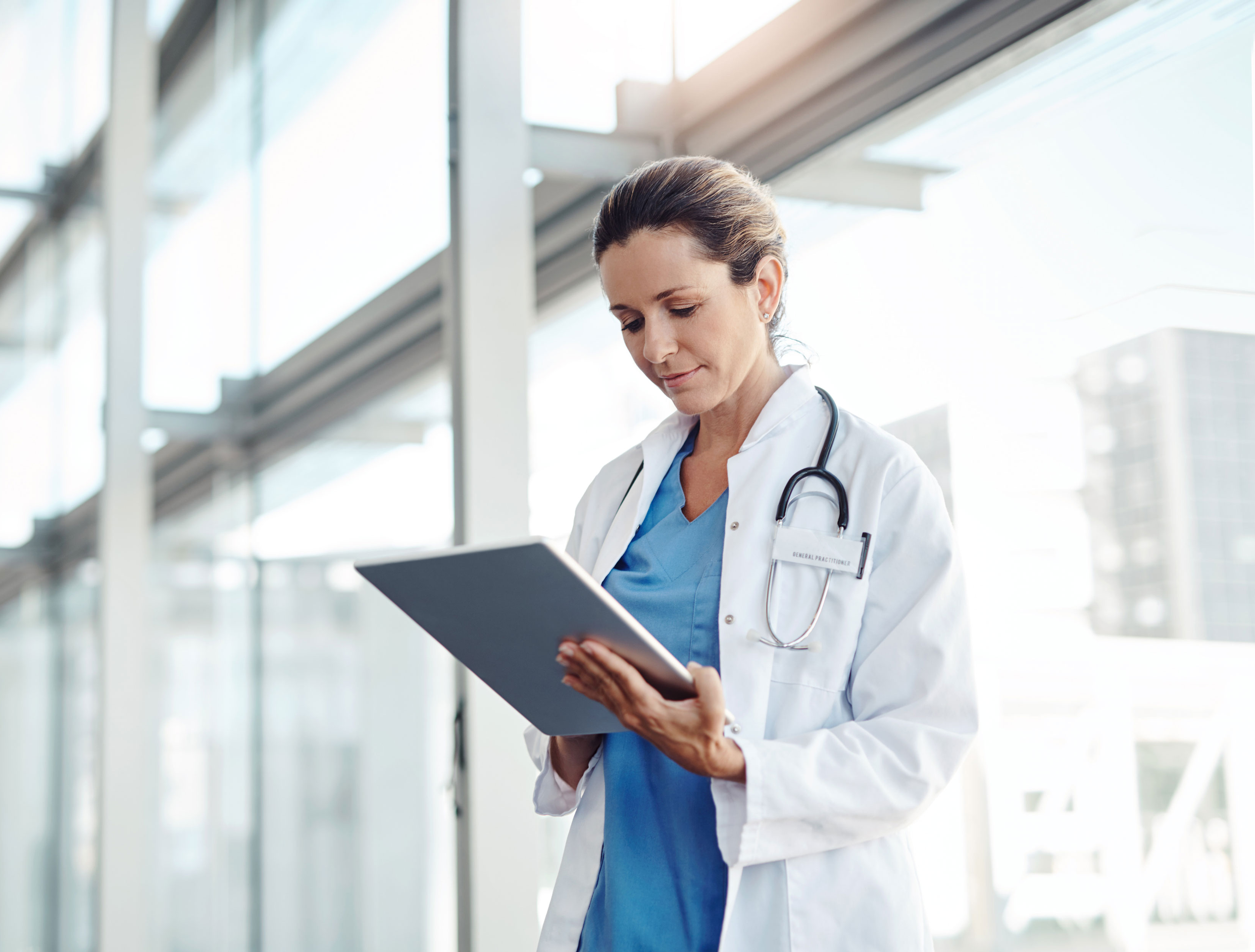 OUR MIETHKE PRODUCT FINDER
We consider the individual patient situation, surgical technique and treatment plan. The questions are designed in such a way that the list of results provides a maximum of three product recommendations.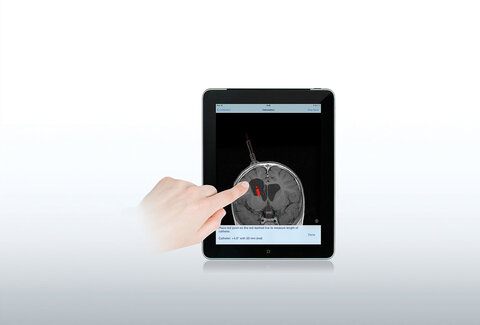 Using a coronary slice image as image import, the THOMALE GUIDE App can calculate the entry angle and the ventricular catheter length as well as the distance of the borehole from the anatomical centerline for controlled ventricular catheter placement. This app is an accessory to the THOMALE GUIDE.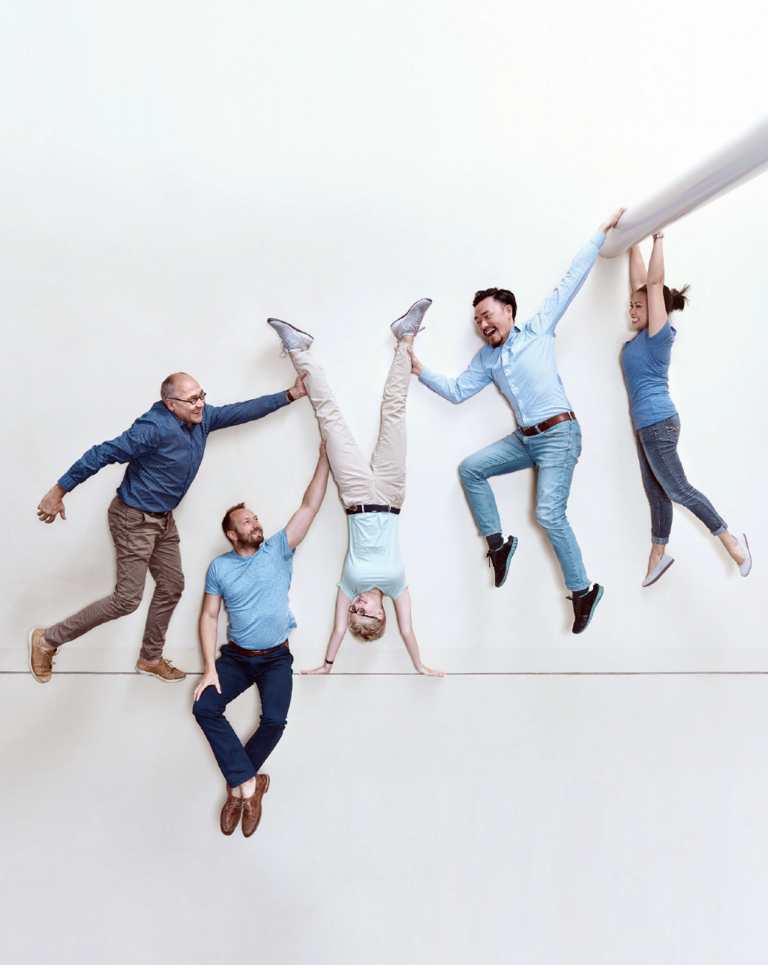 OUR PARTNERSHIP
WITH B. BRAUN
B. Braun and MIETHKE - Together for a better life with hydrocephalus
We have a long and intensive partnership with B. Braun in the field of neurosurgery. We are driven by a common vision: to improve the lives of hydrocephalus patients around the world with innovative solutions.
Our partnership is an exciting combination of B. Braun's nearly 180 years of expertise as one of the world's leading medical device and pharmaceutical companies and our agility as an innovative company and technology leader in gravitation-based shunt technology.
Our strong partner in neurosurgery: