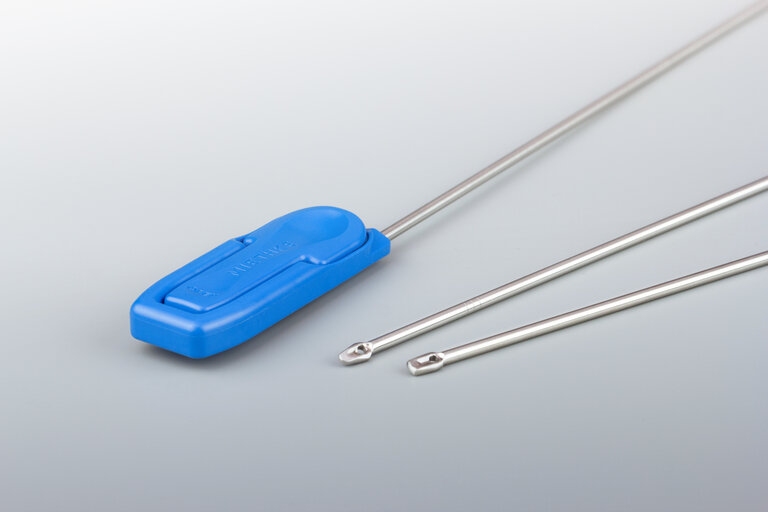 Tunnelling instrument in eight variants for individual surgical requirements
Handle customizable to personal preference
Each tunneller has a blunt and a sharp tip, which makes it adaptable to the tissue at hand
Designed for easy and fast (direct) catheter placement
Bi-directional approach possible: paraumbilical + retroauricular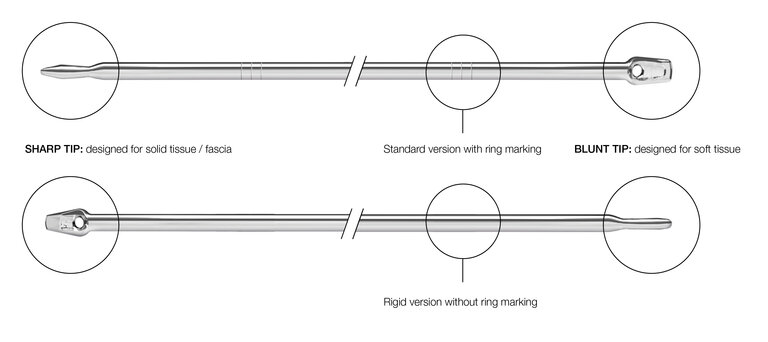 The tunneller comprises a tunnelling rod and a handle, which are detachable from each other and can be connected by the use of a safety mechanism. The rod is available in four different lengths (300, 450, 600 and 700 mm), each in two degrees of bendability (standard and rigid). This variety makes it possible to respond individually to the anatomical characteristics of the patients, such as body size and the condition of the tissue. In addition, the design of the tips allows an easy connection of the catheter for direct placement.
The ergonomically designed handle of the tunneller also offers flexibility in use. It can be held longitudinally or transversely; the adjustment according to personal preference is made easily and quickly by using the safety mechanism and is also possible intraoperatively. A click-feedback of the integrated mechanism after correct adjustment provides the desired reliability during tunnelling.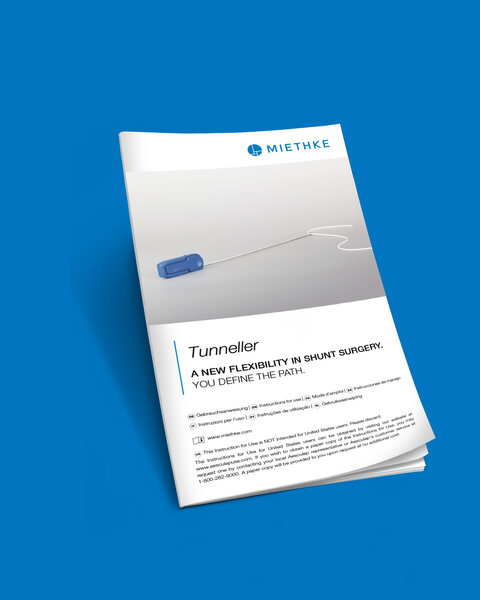 Tunneller
Product downloads
DO YOU HAVE ANY QUESTIONS ABOUT THE PRODUCT?
WE ARE THERE FOR YOU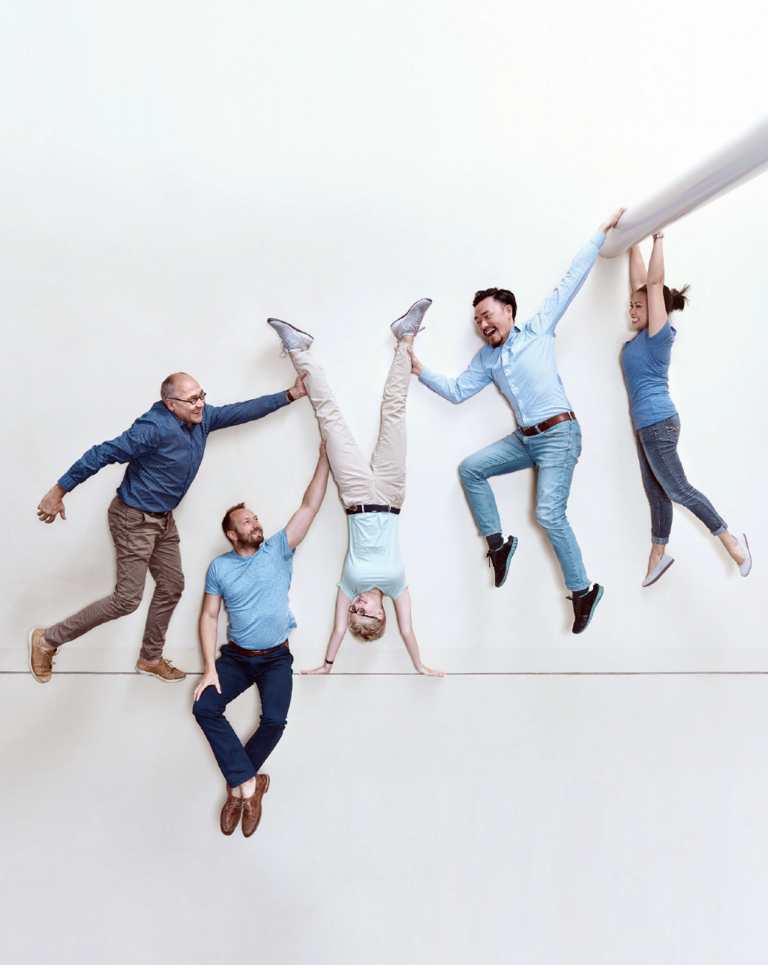 OUR PARTNERSHIP
WITH B. BRAUN
B. Braun and MIETHKE - Together for a better life with hydrocephalus
We have a long and intensive partnership with B. Braun in the field of neurosurgery. We are driven by a common vision: to improve the lives of hydrocephalus patients around the world with innovative solutions.
Our partnership is an exciting combination of B. Braun's nearly 180 years of expertise as one of the world's leading medical device and pharmaceutical companies and our agility as an innovative company and technology leader in gravitation-based shunt technology.
Our strong partner in neurosurgery: